Our expert kitchen renovations are what kitchen dreams are made of!
Do you have big dreams for your kitchen? Have you thought about the renovations you would do, but you're not exactly sure how to execute them? Do you want to renovate your kitchen, but you don't have a clue where to start? If you answered yes to any of these questions, we can help you at Dynamic Kitchens and Interiors. We have been doing kitchen renovations for a long time, and we can help all of your dreams for your kitchen come true. We will work with you to come up with a design plan, and we will take care of all of the installation, right down to every last detail.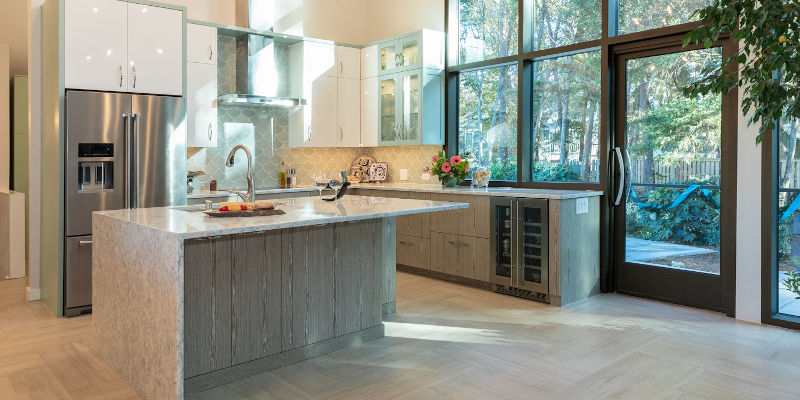 When you come to us for help with kitchen renovations, we will first go over all of your wish list items for your kitchen. If you want more storage, open shelving, an apron sink, pendant lighting, granite countertops, or new flooring, we can work all of that into the design. We can show you options for new cabinets that are built to last. We also help you pick everything out so all of your selections coordinate and everything looks great. We can even help you find the perfect cabinet hardware that will complete the look and tie everything together. Whether your style is traditional, modern, farmhouse, or eclectic, we can help you design the kitchen of your dreams.
If you are in Holden Beach, North Carolina or surrounding areas, reach out to us today to see what options we have available for kitchen renovations. We can go over the process with you and help you find everything that will complete your kitchen. We have all the experience needed to do both the design and the actual renovation work, so you won't have to worry about anything. You can just sit back and watch your kitchen transform!
---
At Dynamic Kitchens and Interiors, we perform kitchen renovations in Wilmington, Holden Beach, Hampstead, Topsail Beach, and St. James, North Carolina.