You will be amazed at the kitchen renovations we can achieve.
When it comes to home improvements and upgrades, the kitchen is a great place to spend money if you want to increase the resale value of your home in Hampstead, North Carolina or nearby. Not only does it help you get the best price if or when you decide to sell your home, but it can also significantly increase the joy you feel each day living in your home, as a well-planned, well-executed, and finished kitchen makes daily tasks more enjoyable.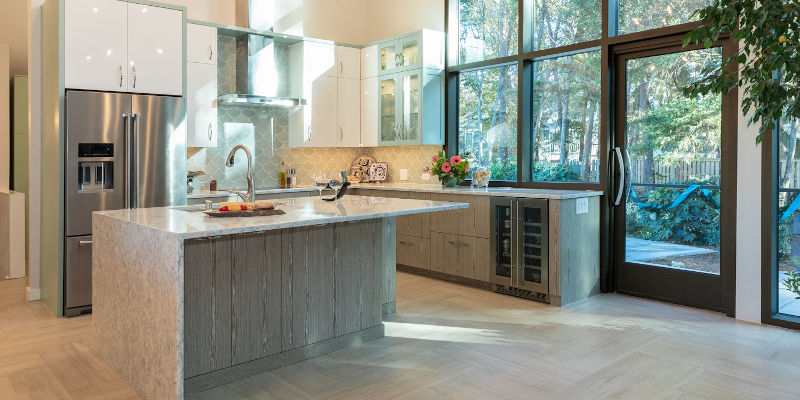 With both an experienced interior designer and a top-notch general contractor on our team, we can achieve amazing results when we tackle kitchen renovations. We are fully committed to your satisfaction and want to give you exceptional results that meet your budget goals.
Your kitchen renovations start with a careful design process. We will listen to your vision for your space, as well as share our knowledge based on over 30 years of kitchen design and remodeling experience. We encourage you to explore options in magazines or online so that you can discuss what appeals to you and what doesn't. We can also discuss features and current trends that real estate agents and buyers are looking for when it comes to purchasing residential real estate.
At Dynamic Kitchens and Interiors, we want to ensure that your new kitchen has the perfect balance of beauty and function. We believe you really can have it all, and you deserve to experience the best kitchen renovations possible to meet your needs, your wants, and your budget. Contact us to discuss your renovation needs today.
---
At Dynamic Kitchens and Interiors, we perform kitchen renovations in Wilmington, Holden Beach, Hampstead, Topsail Beach, and St. James, North Carolina.