We can help improve your home with our renovation design and build services.
Moving into a brand-new home with designs that are updated and on trend is simply not an option for everyone. You might not have any new builds in your area, you might not be able to afford the cost of moving, or you might be in love with your current home and location, but you just wish it was a little more up to date. This is where we come in. We offer renovation design and build services for your Holden Beach, North Carolina home. We can work with you on a great design for your current home to renovate it and make improvements where they are needed. We can then get to work on creating a beautiful new space that you are sure to enjoy.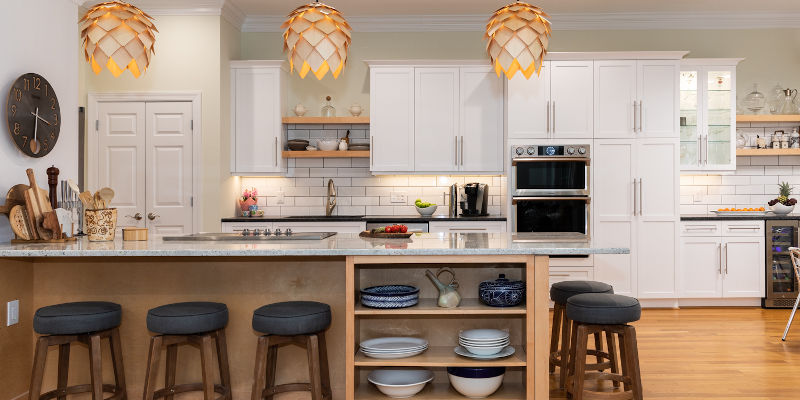 At Dynamic Kitchens and Interiors, we specialize in renovation design and build. We can work on all parts of your home, including your kitchen, bathrooms, home office, laundry room, and more. We will work with you to come up with a renovation plan that you love, making sure to check all of the items off your wish list. If you need extra storage in your kitchen, we can make that happen. We can help you select beautiful new cabinets, lighting, and hardware that will transform your kitchen into the beautiful space you have been dreaming of. We can also help with the interior design for your home, making your home reflect your own individual styles and taste. We can update the furnishings and décor so everything is more current and fits with your style preferences.
Contact us today if you would like to learn more about our wonderful renovation design and build options. We will answer all of your questions and get started on working with you to come up with your perfect design plan for your home. We can help you create a home design that you will be absolutely in love with for many years to come.
---
At Dynamic Kitchens and Interiors, we offer renovation design and build services in Wilmington, Holden Beach, Hampstead, Topsail Beach, and St. James, North Carolina.
Similar Services We Offer: