We handle all the details so that your master bathroom remodeling project exceeds your expectations.
Have you ever noticed that the mood you find yourself in during the first few minutes of the day can cause a ripple effect that affects how the rest of your day goes? Here's another tip- how the end of the day goes can affect how well you sleep. With both of those in mind, there is one thing you can do that can make a difference on both fronts. In both cases, the area of your home that you'll spend some time in at those critical times is your master bathroom. It stands to reason that a master bathroom remodeling project at your Wilmington, North Carolina home could be a wise investment.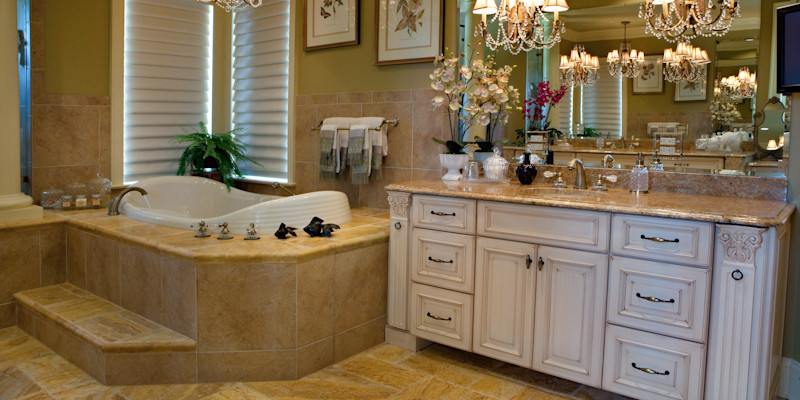 If your master bathroom isn't making you smile each morning and you don't have a nice area to de-stress before turning in for the night, it is time to reach out to us at Dynamic Kitchens and Interiors to discuss master bathroom remodeling. With beautiful and functional cabinetry, stylish and durable countertops, reliable hardware, and amazing lighting, we can transform your master bathroom into a veritable oasis. Since we handle both the design and the installation, you gain the benefits of a turnkey project, namely a seamless process that is exciting and fun.
We are proficient at considering even the smallest details that can make a difference between a "good enough" result and the exceptional result that you deserve. We are also a fierce advocate for attaining long-term benefits, so you can rely on us for quality products that withstand the moist environment of a bathroom. If you would like to know more or would like to get started with a master bathroom remodeling project, reach out today to schedule a consultation.
---
At Dynamic Kitchens and Interiors, we offer master bathroom remodeling services in Wilmington, Holden Beach, Hampstead, Topsail Beach, and St. James, North Carolina.