Start and end each day with a smile with a quality bathroom renovation project.
There are many good reasons to choose a bathroom renovation as the next improvement at your Wilmington, North Carolina home. Just having a place to start your day with a smile and end it with a relaxing bath can have a positive effect on your life. If your current bathroom isn't providing that joy, let us help! At Dynamic Kitchens and Interiors, we offer comprehensive bathroom renovation services, going from design to build, thanks to the efforts of an experienced bathroom interior designer and highly qualified general contractor.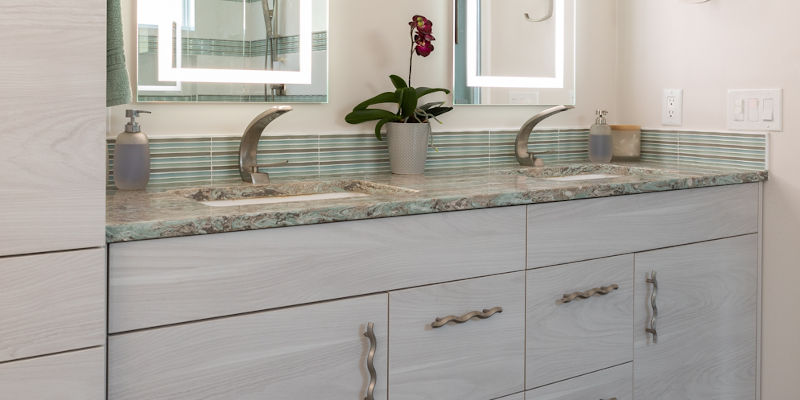 We have forged strong relationships with top producers of materials for bathroom renovation projects. With our high-quality options from top cabinetry, countertop, hardware, and lighting companies, and the guidance of a trained and experienced bathroom designer, you can be confident that you'll have a bathroom that is both beautiful and functional. While there are many bathroom renovation contractors out there and also many bathroom designers, you rarely find them both in one company, working side by side and cohesively like our husband-and-wife team is able to do. You'll see just how beneficial that is for keeping your project running smoothly so it is done on time and on budget, not to mention being a lot of fun along the way!
If you are considering a bathroom renovation project, don't hesitate to reach out to us to schedule a consultation to learn more. We look forward to providing you with the bathroom oasis that will start and end your day with a smile!
---
At Dynamic Kitchens and Interiors, we offer bathroom renovation services in Wilmington, Holden Beach, Hampstead, Topsail Beach, and St. James, North Carolina.