With our office remodeling services, your new office will be a joy to work in!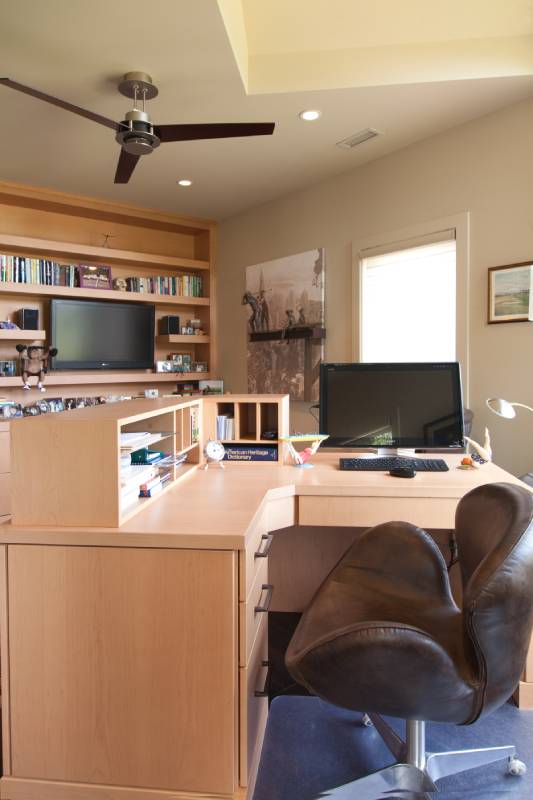 Whether you have a business location where you meet clients or you have a home-based business in your Wilmington, North Carolina home, an important consideration is whether your office helps or harms your business success. You want it to be stylish, comfortable for both you and your clients, and project the image that fits with your company's brand. At Dynamic Kitchens and Interiors, we are experienced with office remodeling that combines beauty with having a functional workplace. We can focus on your office being conducive to productivity and ensure that it sheds the best possible light on your company.
Our husband-and-wife team includes both an interior designer and general contractor so your office remodel is a full turnkey project where every phase is handled seamlessly. We are experienced with project management and have excellent relationships with manufacturers of high-quality cabinets, countertops, flooring, and lighting. Our goal is to make your office – home or away from home – feel a bit like home. It will be a place you'll enjoy being and that your clients will love, as well.
It is far easier to stay organized and productive when you are in a space that you adore, so let us schedule an appointment with you to go over all that we can offer as a premier office remodeling firm committed to your complete satisfaction. Don't hesitate to contact us with questions you have, whether about office remodeling, kitchen remodeling, bathroom remodeling, or other renovations you have in mind.
---
At Dynamic Kitchens and Interiors, we offer office remodeling services in Wilmington, Holden Beach, Hampstead, Topsail Beach, and St. James, North Carolina.