If you are remodeling your kitchen in Wilmington to add value to your home, choosing the right kitchen cabinet design can help boost your investment.
Remodeling your kitchen is one of the few home improvements that can significantly boost the value of your home if it is done right. Perhaps even more importantly, remodeling your kitchen and making it more functional and beautiful will significantly increase your enjoyment of your home in or near Wilmington, North Carolina. When you are remodeling a kitchen or designing a new kitchen, one of the most important decisions you will make is choosing your kitchen cabinet design.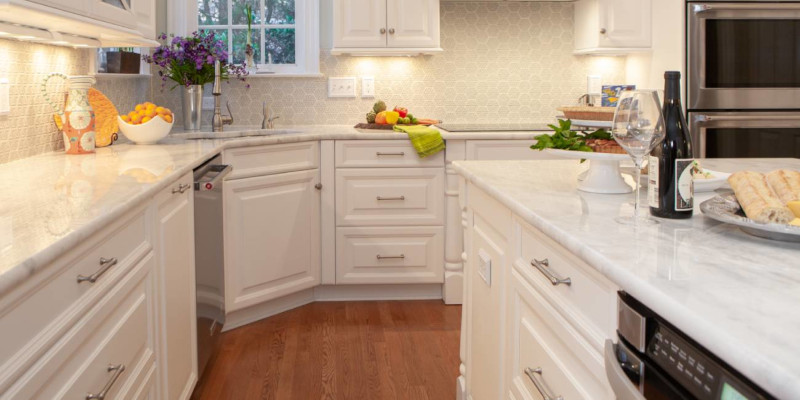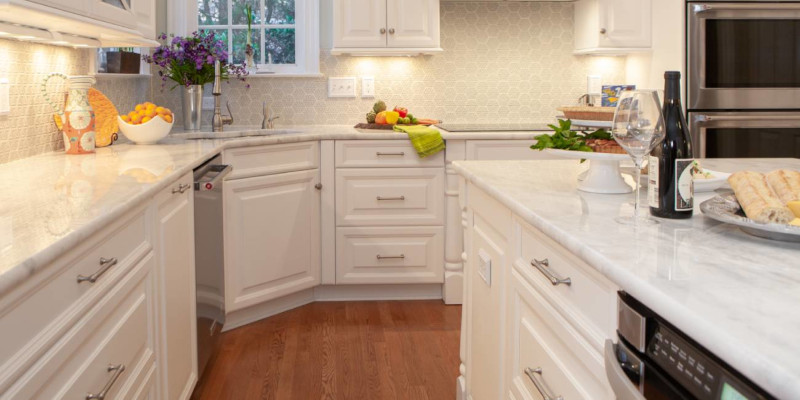 There are several possible aesthetic options for kitchen cabinet design, including the following:
Shaker cabinets: These are a very popular option, with a central recessed panel in each door.
Louvered cabinets: This style features horizontal slats in the central section of each door.
Flat panel cabinets: These are also called "slab" style cabinets and offer a clean, simple look.
Inset cabinets: This style features doors that are inset in the frames rather than being on top of the frames.
Beadboard cabinets: These have vertical planks in the central parts of the doors.
Whatever style of cabinets you choose, fitting the pieces into your kitchen space in a way that maximizes both function and beauty is the most challenging part of kitchen cabinet design. That's where our services are truly valuable. Here at Dynamic Kitchens and Interiors, our interior designer has over 30 years of experience in kitchen cabinet design and our contractor has over 40 years of experience installing kitchens.
If you are ready to discuss our kitchen cabinet design services or if you have any questions, please give us a call today here at Dynamic Kitchens and Interiors.
Common Questions About Designing New Cabinets
Besides your countertops, your kitchen's cabinets play the biggest role in this room's aesthetics. We've answered a few questions about designing new kitchen cabinets you can look over if you're getting ready to start on a kitchen remodel.
What kind of kitchen cabinet designs are out there?
Some of the most common types of kitchen cabinets include shaker cabinets, louvered cabinets, flat panel cabinets, inset cabinets, and beadboard cabinets.
What kind of cabinet design is best for my kitchen?
This is entirely up to your preferences and style. However, we recommend selecting a kitchen cabinet design that complements the rest of the features of your kitchen. For example, if you are going for a more modern, clean look, we suggest flat-panel cabinets.
Can you help me design the rest of my kitchen?
Yes! We can help you create an entire kitchen design plan. Some of the other features we can help you choose include lighting, countertops, tiling work, kitchen appliances, flooring, and more.
What is your experience like?
Our interior designer has over 30 years of experience designing kitchen cabinets and kitchens. Thanks to this experience, we understand what goes into a stunning kitchen cabinet design and how to get exceptional results for our clients.
How do I start the design process?
We're excited to get started with your design project! Give us a call today to schedule a consultation and tell us more about what you want for your kitchen cabinets.