Our renovation design and build process takes you from vision to completion.
If you are looking to do renovations in your Wilmington, North Carolina home, you need a professional to handle the renovation design and build process with experience in both facets. At Dynamic Kitchens and Interiors, our husband-and-wife collaboration of an experienced designer and talented contractor gives you the ultimate experience.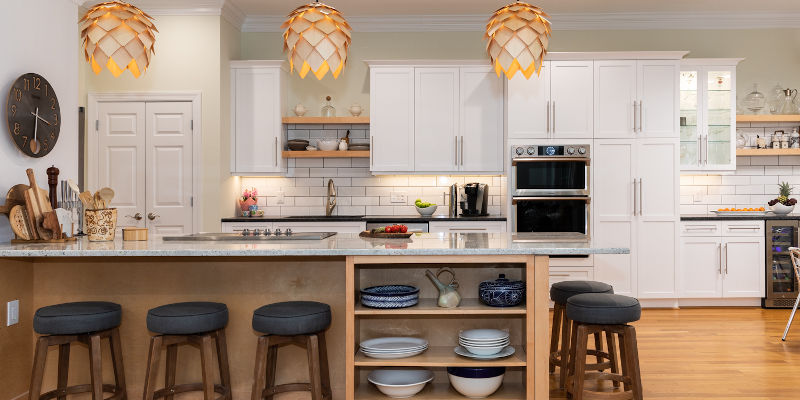 We are well-known for amazing kitchen renovations that include kitchen cabinet design and kitchen cabinet installation. With our modern kitchen cabinets and our kitchen cabinet ideas, we can transform your kitchen and add value to your home. We can do the same if you need a bathroom renovation, office renovation, or even a new laundry room design.
Our renovation design and build process involves you working with an experienced interior designer from beginning to end for a personalized experience. You'll get the custom results that you envision while gaining the expertise we bring to the table. Once your renovation design has been determined, we set to work on taking it from vision to reality.
Part of your renovation design and build process will include the selection of products that will make your home a showplace. We'll walk you through cabinetry, countertop, hardware, lighting, and other decisions with an eye on putting it all together for the style that fits your personal preferences and the design of your home.
If you have any questions about our renovation and design process or would like to get started creating the bathroom, kitchen, office, or laundry room of your dreams, don't hesitate to reach out to us. We'll help you have a home that is both beautiful and functional.
Our new kitchen and bathrooms are beautiful!!
"Alice is very easy to work with and extremely experienced. She listened and made appropriate recommendations based on the budget. Our new kitchen and bathrooms are beautiful!!"
★★★★★ Leo M.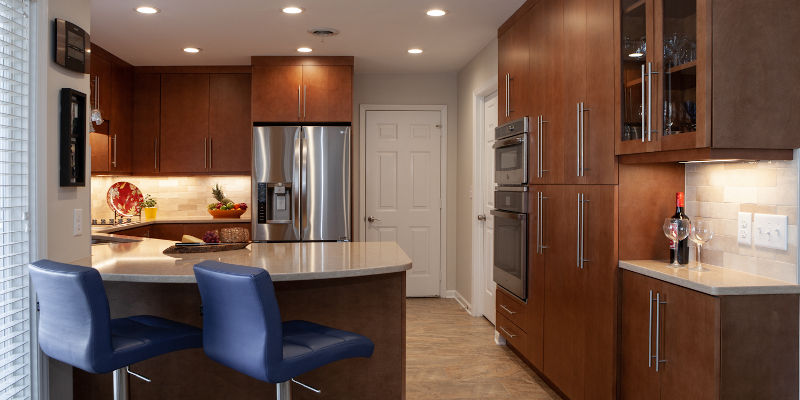 Kitchen Renovations
We handle kitchen renovations from design through build to take your vision and make it a reality.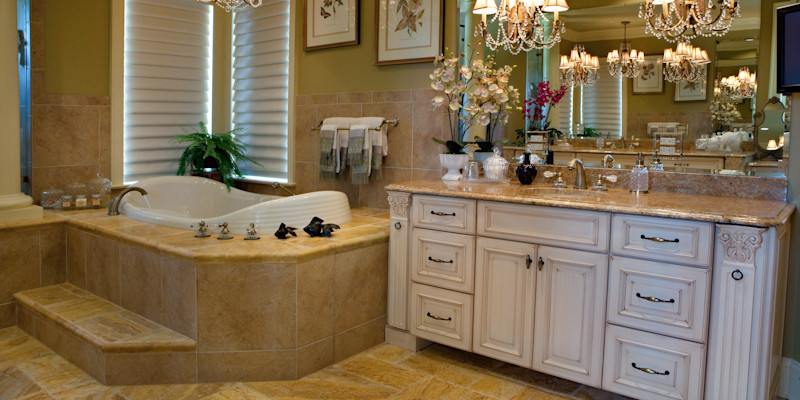 Bathroom Renovations
Start and end each day with a smile with a quality bathroom renovation project.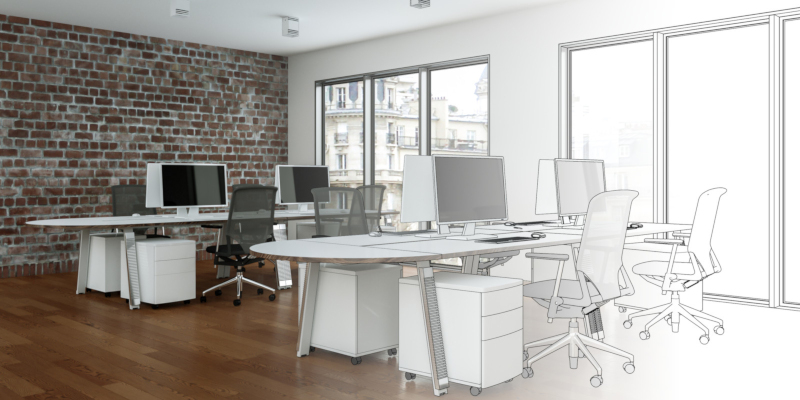 Office Renovations
We are highly skilled with the design and build process of a successful office renovation.
FAQs About Renovation Design & Build
At Dynamic Kitchens and Interiors, we have built our Wilmington, North Carolina business on the premise that our clients should never have unanswered questions going into their renovation design & build project. We believe our dedication to customer service is every bit as important as the workmanship and professionalism we exhibit during the project. Here are some common questions regarding our renovation design & build services to get you started, but feel free to ask us anything you are unclear about:
What aspects of the project can I count on you to handle?
We do full renovation design & build, including the cabinetry, countertops, hardware, and lighting so you can get the results you envision without the need to call in additional contractors.
Do you handle more than kitchen, bathroom, laundry room, and office renovations?
We can transform any room in your home, even the closets! Don't hesitate to let us know what you have in mind, and we will let you know what we'd recommend to make it more functional and beautiful.
How much experience do you have in interior design?
We have been working in the interior design field for more than 30 years.
How do you stay informed about the latest innovations in the renovation design & build industry?
Our association with the NKBA (National Kitchen & Bath Association) allows us to stay current with the latest innovations, trends, products, industry education and business practices, all in a concerted effort to ensure you never regret having us make your home a showplace.
Why Choose Dynamic Kitchens and Interiors?
At Dynamic Kitchens and Interiors, our husband-and-wife team can handle everything from designing your new home to bringing it to life. John has been a contractor since 1980, and Alice is an experienced designer. Together we provide a turnkey experience that goes beyond what you might expect from any other remodeling company.
See what some of our satisfied clients are saying about our design and remodeling services.
We can make your vision for your kitchen, bathroom, or other space come to life.
We are committed to providing exceptional service you won't find anywhere else.
Similar Services We Offer: