Our turnkey services, with both an interior design professional and a general contractor guiding your projects, ensure spectacular results.
The difference between a reasonably acceptable renovation and one that deserves a professionally photographed layout in a magazine comes down to the care, attention, and talent of the interior design team and the construction team that takes ideas and makes them a reality. In addition, it is their ability to work with the client so that their objectives are met while delivering beauty and functionality into the project. At Dynamic Kitchens and Interiors, our president, Alice Everett Evans, CKD, A.I.S.D., has more than 30 years of experience in the interior design field. One of her strong suits is balancing functionality and beauty so that you get the amazing kitchen, bathroom, or office space that you'll love for years to come.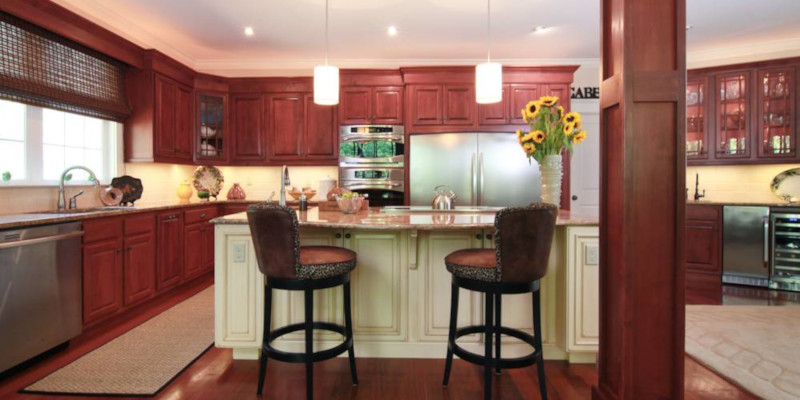 Together with her husband, John, a general contractor with more than 40 years of experience, the turnkey nature of your renovations will make both the process and results everything you could hope for. It all starts with an interior design consultation so that we can become acquainted with your Wilmington, North Carolina home, your style preferences, objectives, and budget. Whether you are interested in renovating one room in your home, or several, our relationships with top-notch manufacturers ensure you'll have plenty to choose from when selecting cabinetry, countertops, flooring, lighting, and more, and you'll have an interior design professional guiding you through it all.
If you would like to know more about what the unique combination of an interior design professional and general contractor can do for your upcoming renovations, don't hesitate to reach out to us.
Our new kitchen is gorgeous.
"Our new kitchen is gorgeous thanks to Alice & John at Dynamic Kitchens and Interiors. The entire project was finished on time and within budget. We highly recommend Dynamic Kitchens to bring your dream kitchen to fruition."
★★★★★ - Carolyn C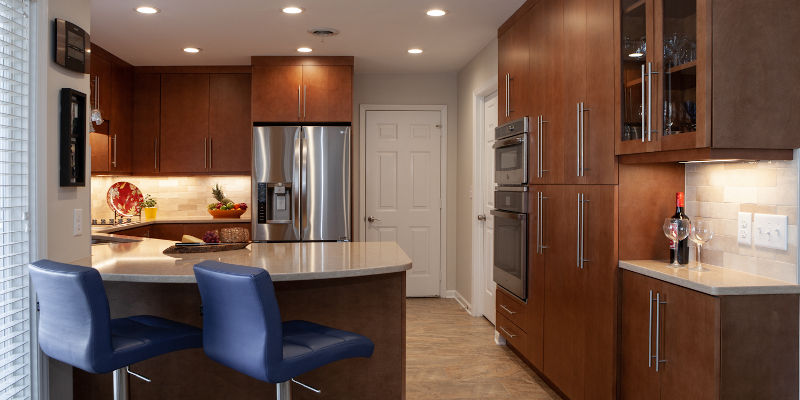 Kitchen Renovations
We handle kitchen renovations from design through build to take your vision and make it a reality.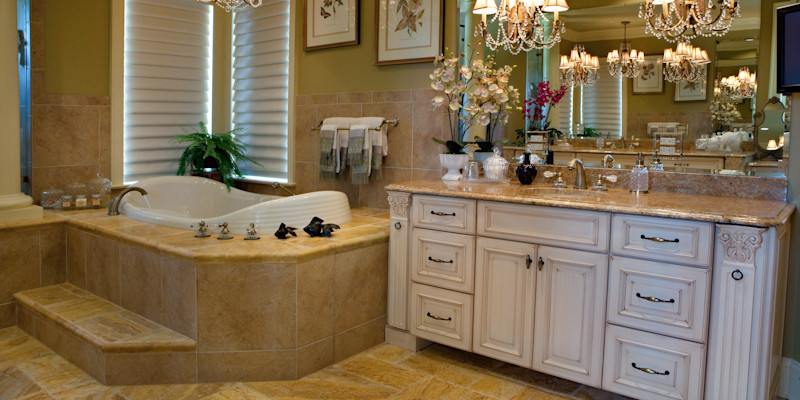 Bathroom Renovations
Start and end each day with a smile with a quality bathroom renovation project.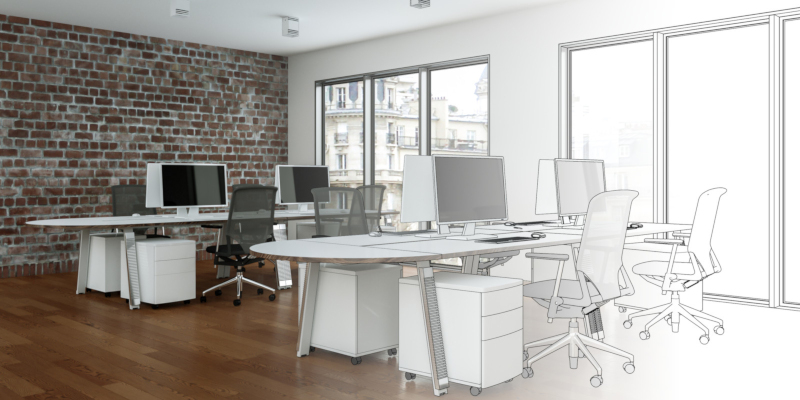 Office Renovations
We are highly skilled with the design and build process of a successful office renovation.
Interior Design FAQs We Can Answer for You
When you are considering a remodel, major or minor, there are likely some ideas that you already have in mind of changes you would like to make. Here at Dynamic Kitchens and Interiors, we want to help ensure that your space is designed properly before you start any kind of demolition process. We work with many different types of clients and have encountered many different questions, here are some of the most common questions that we can answer for you here.
Do I really need to hire an interior designer?
If you want the job done right, then yes! An interior designer is well worth the investment when you think about the cost of a remodeling job, how it impacts your property value, and how many interior designers can actually save you money during the process.
Can you show me what it would look like if we did X, Y, or Z?
Many people work with designers because they have a hard time picturing the final product. We can show you what the final result would look like with professional CAD designs.
What certifications does your business have?
We have many certifications, including A.S.I.D. Professional Member – NCIDQ Qualified and CKD – NKBA Certified Kitchen Designer, and we are members of ASID, NKBA, NHBA, the Greater Wilmington Chamber of Commerce, and the Better Business Bureau.
What should I expect working with you?
Not everyone has had experience working with a designer before, and this question is more common than you would think. When you work with an interior designer, you can expect us to deliver quality work, top-notch materials, and a customized design that is tailored to their tastes, style and budget.
If you have questions about working with an interior designer, we would love to answer them. For answers to any other questions not answered here, please contact us today.
---
At Dynamic Kitchens and Interiors, we offer interior design services in Wilmington, Holden Beach, Hampstead, Topsail Beach, and St. James, North Carolina.
Why Choose Dynamic Kitchens and Interiors?
At Dynamic Kitchens and Interiors, our husband-and-wife team can handle everything from designing your new home to bringing it to life. John has been a contractor since 1980, and Alice is an experienced designer. Together we provide a turnkey experience that goes beyond what you might expect from any other remodeling company.
See what some of our satisfied clients are saying about our design and remodeling services.
We can make your vision for your kitchen, bathroom, or other space come to life.
We are committed to providing exceptional service you won't find anywhere else.
Similar Services We Offer: