We believe that remodeling contractors should give you the best value possible for your budget.
If you are considering remodeling contractors in the Wilmington, North Carolina area and you want to work with someone who provides personal attention and takes you from design to completion, you have come to the right place. At Dynamic Kitchens and Interiors, we are a husband-and-wife team that puts the best of both worlds together. As an experienced general contractor and talented interior designer, we set the bar high for remodeling contractors.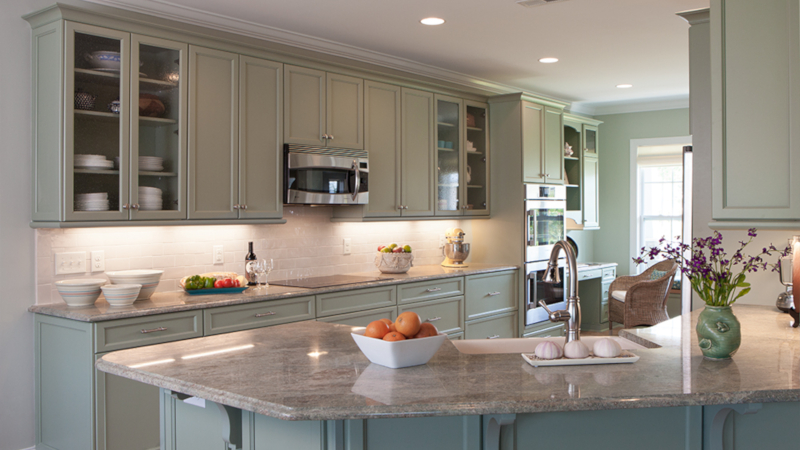 We know that every renovation project starts with a vision and an expectation that it can be made a reality. We believe that this should always be an exciting time for you, not one riddled with anxiety and stress because of communication issues or other stressors. By handling everything about the project, we accomplish a smooth progression toward your objectives while keeping you in the loop from start to completion. We're always available should you have questions or concerns.
We believe that remodeling contractors should give you the best value possible for your budget, and we'll work hard to make your dreams come true. In addition, our association with the NKBA (National Kitchen & Bath Association) allows us to stay current with the latest trends, innovations, and products in the industry so that we can make your home a veritable showcase that is the perfect marriage of functionality, beauty, and value.
If you would like to know more about what sets us apart from other remodeling contractors or you'd like to schedule a consultation to get started on a new kitchen, bathroom, office, laundry room, or another area of your home, don't hesitate to reach out to us.
Hiring Our Remodeling Contractors? Here Are Some FAQs to Help You Out.
Working with remodeling contractors can be the first step to getting the space you've always dreamed about! Here at Dynamic Kitchens and Interiors, we are a team designer and contractor duo who work together to find you the best results for your new space. If you are thinking of hiring our remodeling contractors, we know you might have some questions. We have created this space to list some of our most frequently asked questions (FAQs) in hopes that it might help you!
How much will this cost?
Unfortunately, we cannot answer that question here! We need to be able to see the space, get a feel for the remodeling work and design you are looking for, and get an idea of the materials you want. Once we have more information, we can give you a better idea of what our rates will be.
How quickly can the work be completed?
That depends on the size and scope of the job! Because we are both experienced in the fields of contracting and design, we can promise you that our work will be done professionally and efficiently.
What suppliers do you work with?
We have a variety of suppliers we use for cabinetry, countertops, hardware and lighting. We use Signature Custom Cabinetry, Elmwood Kitchens, Designer's Choice Cabinetry, Riverwood Custom Tops, Southeastern Marble and Granite, Tar Heel Solid Surface, Atlas Homewares, Emtek Products, Inc., Hafele America Company, Richelieu, Top Knobs and Task Lighting.
What rooms can you remodel?
We love working with many indoor spaces, including kitchens, bathrooms, offices, and laundry rooms.
We hope that these questions and answers have been helpful for you. If you'd like additional information for these or any other questions, please give us a call today.
---
At Dynamic Kitchens and Interiors, our remodeling contractors proudly serve Wilmington, Holden Beach, Hampstead, Topsail Beach, and St. James, North Carolina.