Our skilled remodeling contractors are here to help you make your home the best it can be.
Although there are some small home improvement projects you can complete on your own, to make significant changes, you will most likely need the help of a professional contractor. Our team at Dynamic Kitchens and Interiors has extensive experience in the remodeling industry, and you can count on us to make your project a success. We are a husband-and-wife duo with extensive experience in both construction and interior design, and we encourage you to turn to us whenever you need help from expert remodeling contractors.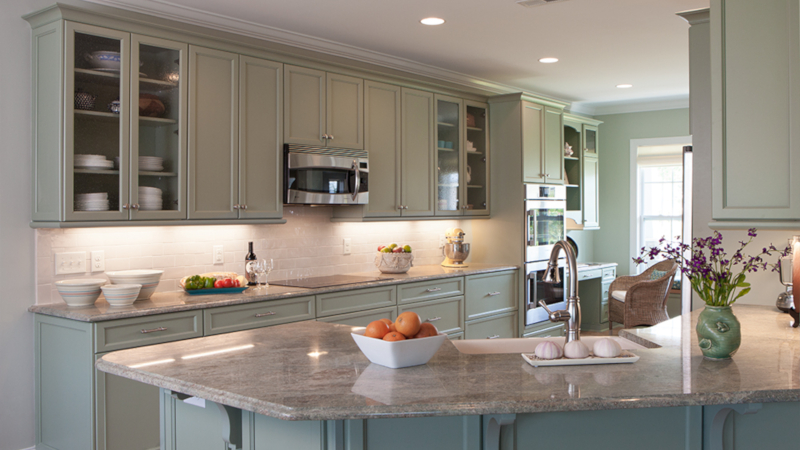 Our team believes remodeling contractors should always offer great value for your money, and we will make sure each aspect of your newly renovated home is executed perfectly. We'll listen to your vision for your home and then find practical ways to make that dream a reality. Because we are members of the National Kitchen and Bath Association (NKBA), we are able to stay current with the latest design trends, products, and other news in the home improvement industry, which in turn means we can help you create the modern home you've been looking for. To learn more about what our remodeling contractors can do for you, simply give us a call today.
We are proud to serve the community in Hampstead, North Carolina, and we want to help you make your home as functional, beautiful, and comfortable as possible. If you want to make any changes to your home, just give us a call to get our remodeling contractors on the job.
FAQs About Remodeling Contractors
Choosing remodeling contractors is a big decision because you are trusting them with your home. We understand that you want to make certain we are the right remodeling contractors for you, so we have answered some frequently asked questions below for your benefit. If you have additional questions, we encourage you to reach out to us.
What sets you apart from other remodeling contractors?
We prioritize value when we remodel interiors. Our goal is to provide the best value for your budget, so we use high-quality materials and advise you on various options to help you get the most out of your remodel. This approach allows you to enjoy long-lasting results and a space you can be proud of.
What qualifications do you have?
We're a member of ASID, NKBA, NHBA, the Greater Wilmington Chamber of Commerce, and Better Business Bureau. We're NCIDQ qualified and have completed various design courses as well.
Can I see examples of your previous work as remodeling contractors?
Of course! If you would like to see some of the remodels we have done in the past, feel free to view our portfolio gallery here.
Do you only remodel kitchens and bathrooms?
Kitchens are our main priority, with bathrooms and offices as close seconds. We have also done closets and laundry rooms, so we have experience with spaces of many shapes and sizes.
How do I get started?
If you're ready to make us your remodeling contractors, just contact us today, and we'll set up an appointment to discuss what you have in mind for your space.