We're full-service remodeling contractors and can tackle a wide range of renovation projects.
Home remodeling is a process that can add a lot of value to a property, but it can also cause a lot of stress and frustration. Hiring the right remodeling contractor for the job is one of the best ways to avoid headaches and ensure an excellent outcome, but you may not know where to turn for assistance. Here in Holden Beach, North Carolina and the surrounding area, our team at Dynamic Kitchens and Interiors is one of the best. We're full-service remodeling contractors and can tackle a wide range of renovation projects.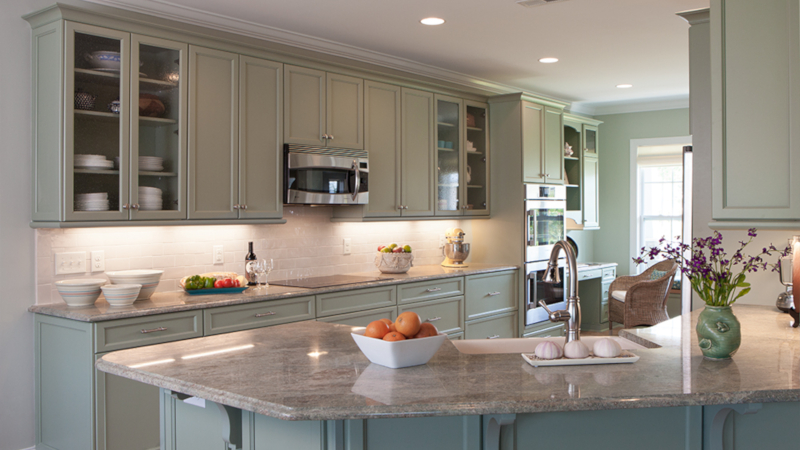 There are several aspects of our business that set us apart from other local remodeling contractors. The first is the fact that we have both an experienced interior designer and a qualified general contractor running the show. Our designer handles the aesthetic aspect of the work, while the general contractor takes care of the demolition and installation. Between the two, our company is able to deliver turnkey results that blend beauty with functionality.
Something else that sets us apart from other remodeling contractors is our commitment to a smooth experience. By having everything in the process handled by one company, you can avoid the risk of project management breakdowns and budget discrepancies. We stick to the timelines provided and work diligently to give you the perfect space for your needs. You can count on us as your remodeling contractors for bathroom, kitchen, and office renovations. Give us a call to schedule a personalized consultation for all your remodeling needs.
FAQs About Hiring Remodeling Contractors
Whether you want to remodel your home office, kitchen, or bathroom, you want to make sure you only work with the best contractors who have a great track record. In order to find trustworthy contractors you can rely on, our team at Dynamic Kitchens and Interiors has answered a few frequently asked questions about vetting different contractors below.
Where can I find high-quality remodeling contractors?
A great place to start is by asking your friends and family for references. If one of your friends has a gorgeous kitchen that they're extremely happy with, for instance, you can ask them for the name of the contractor who worked on the remodeling project. Another option is to look online for contractors with numerous positive reviews from former clients.
What questions should I ask a possible contractor?
When you find a potential candidate, ask them how long they've been working in the industry and what type of projects they have personally worked on. A great contractor will be more than happy to share their work experience and even show photos of completed projects to display the quality of their services. You should also make sure they're licensed and insured before they begin any work on your property.
How much will it cost to hire a contractor?
There is no definitive answer to this, as every remodeling project is unique. The cost of hiring a contractor will depend on the scope of your project, what kind of materials you're working with, how long the project is expected to last, and the amount of experience the contractor has. However, the cost of hiring a professional is almost always worth the investment compared to attempting a tough remodeling job on your own.