We can help you through a design & build project with an enjoyable process and stunning results.
When you are looking to build or complete a remodeling project on your home or office property in the Holden Beach, North Carolina area, there are so many things to consider! You want to have the right materials, the best design for the space, a great contractor and results that will look professional. Here at Dynamic Kitchens and Interiors, we are all those things and more. When you work with us for a design & build project, you'll find that we are able to give you everything that you need to complete a stunning build or remodel.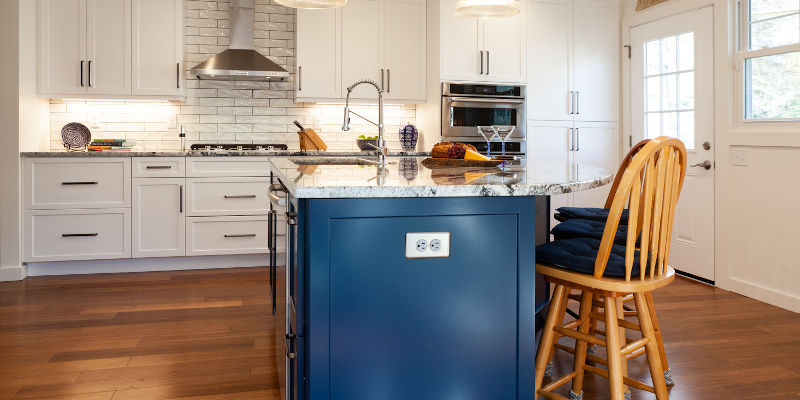 You have the advantage of working with a dynamic contractor and design team for a design & build project. Our husband-wife team has been working on remodeling, designing and building bathrooms, kitchens, laundry spaces, offices and much more since opening in 1997 and we know that you'll love the results for your own space. When you work with us, you get direct communication between the contractor and the designer because they are the same company. Because of this, there are fewer miscommunications, no competition, and shorter timelines with stunning results.
Our focus has always been on quality, and you'll quickly be able to tell a difference in our projects. We offer you the best in functionality when it comes to our designs, quality materials and wonderful craftsmanship in our contracting. Because we work together all the time, we are confident that we can help you with your design & build project, no matter what you are looking for in the Holden Beach area. If you have questions, please give us a call today!
---
At Dynamic Kitchens and Interiors, we offer design & build services in Wilmington, Holden Beach, Hampstead, Topsail Beach, and St. James, North Carolina.
Similar Services We Offer: