We offer the effective, high-quality design & build services you need to make your renovations a success.
At Dynamic Kitchens and Interiors, we have extensive experience in both construction and interior design, as we are a husband-and-wife pair with backgrounds as a general contractor and a designer. We eventually decided to combine our talents and open our own business to offer the best design & build services around. Due to our combined experience, we are able to streamline the renovation process considerably, delivering amazing final results and superior all-around experiences.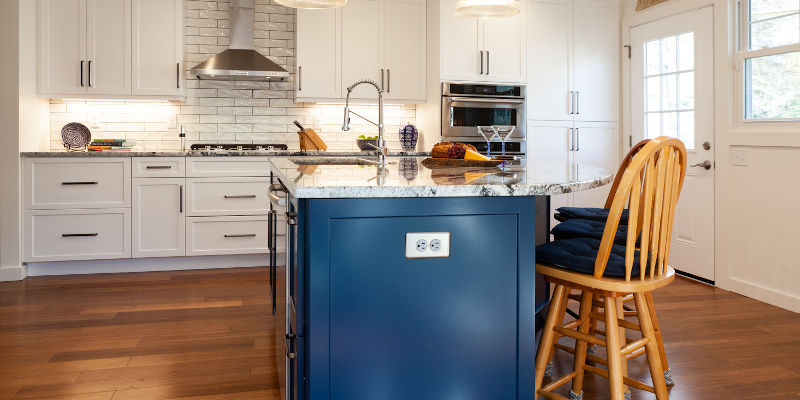 As we alluded to above, our team offers combined design & build services—in other words, we can draw up the plans for your renovations, build them for you, and finally style the interior to make it look amazing. Keeping everything in-house offers several benefits over using separate experts for these tasks.
First, because we don't have to work with any other contractors—and because our team members know each other so well–we are able to communicate faster and more effectively, which makes coordinating the various steps of the project much easier.
Second, having all your contractors on one team makes it easier for you to contact us.
Third, we can work more efficiently, taking care of everything ourselves rather than having to wait on other people.
And finally, we will never place blame on anyone else, but instead stay focused on taking care of setbacks and moving on.
Our team is proud to serve the community in Hampstead, North Carolina, and we want to help you make your home the best it can be. If you are looking for high-quality design & build services, just give us a call.
---
At Dynamic Kitchens and Interiors, we offer design & build services in Wilmington, Holden Beach, Hampstead, Topsail Beach, and St. James, North Carolina.
Similar Services We Offer: