Our design & build process eliminates the chance of many potential problems during your remodeling project.
A common approach when undertaking a home remodeling project is to first work with an interior designer to plan out the details and then turn to a general contractor to complete the work. The concern with this method is that there are various problems that can ensue. At Dynamic Kitchens and Interiors, we have a better way. We are a husband-and-wife team that provides a turnkey experience that we like to call "design & build." By providing both the interior design services and the build services, we provide a seamless experience that eliminates the chance of your project running into trouble.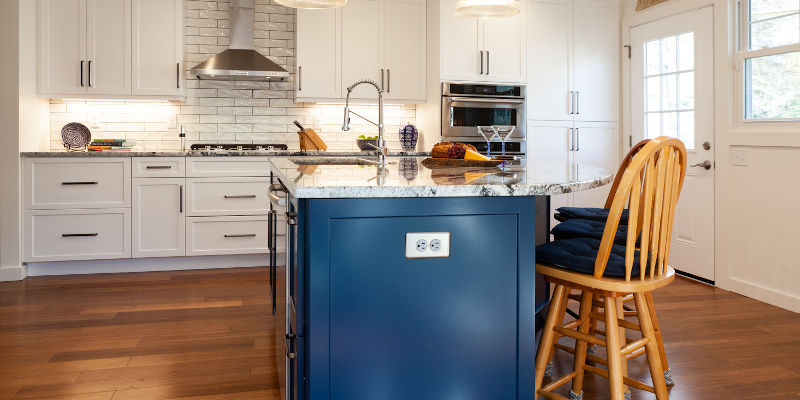 One benefit of our design & build process is that there isn't a chance for miscommunication. We are so in tune with each other that your remodeling project is properly managed from start to finish. Another benefit is that we can more efficiently manage the process so there is little chance that your renovation won't be done on schedule. We simply do not face many of the challenges that can surface with two different companies handling the design & build.
Finally, you won't have to worry that any problem along the way will result in the "blame game." We don't have anyone else to blame if something doesn't meet your expectations, so you can rest assured that we'll just take care of it. Your satisfaction is important to us, so we'll do everything in our power to give you the beautiful and functional room that you deserve.
Reach out to us today to discuss our design & build process for your next remodeling project at your Topsail Beach, North Carolina home. We have decades of experience to give you the beautiful and functional office design, bathroom design, kitchen design, laundry room design, or other renovation you have in mind.
---
At Dynamic Kitchens and Interiors, we offer design & build services in Wilmington, Holden Beach, Hampstead, Topsail Beach, and St. James, North Carolina.
Similar Services We Offer: