We provide turnkey service on all master bathroom remodeling services.
The master bathroom is one of the most highly utilized rooms in any home. When the owner(s) of the home wake up in the morning, they likely head straight into the bathroom to start getting ready for the day. A bathroom can be more than just a functional space – with the right design elements, it can feel like a spa-inspired oasis where getting ready is something to look forward to each morning. If you find that your master bathroom isn't working for your needs, whether due to a bad layout, insufficient storage, or a lack of space, our team at Dynamic Kitchens and Interiors can help.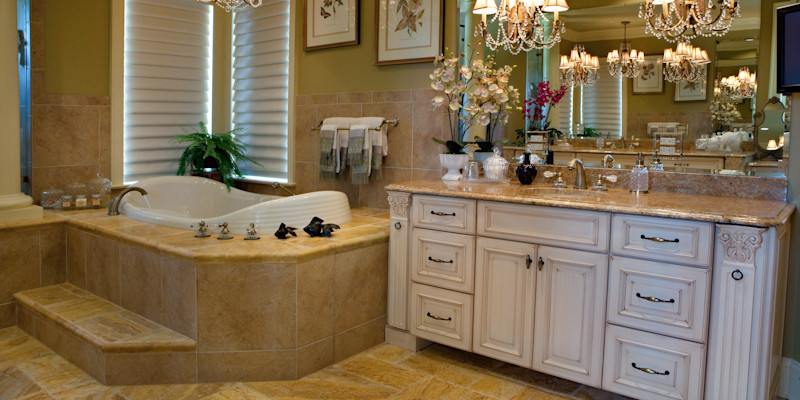 One of our areas of focus is master bathroom remodeling, which we enjoy doing for those who have worked hard to invest in their own homes. Your master bathroom should be a welcoming space for you, and with our design and renovation services, we can make that a reality. When you think about what would make your bathroom more appealing, you might envision a deep soaking tub, a rainfall showerhead with space to spread out, or more storage space for your essentials. No matter what you have in your mind, we can create a design that transforms the space and includes your deepest desires.
We provide turnkey service on all master bathroom remodeling services. You can approve the design and then sit back and relax as we take care of every step in the process. For professional master bathroom remodeling in or near Topsail Beach, North Carolina, contact us.
---
At Dynamic Kitchens and Interiors, we offer master bathroom remodeling services in Wilmington, Holden Beach, Hampstead, Topsail Beach, and St. James, North Carolina.