When we tackle master bathroom remodeling, we can transform the space to meet your needs.
When you own a home, it's important to feel that the space reflects your style and provides for your needs. This is especially true of the spaces you use most frequently, such as the kitchen and bathrooms. These rooms of the home tend to be where families spend time together, particularly when awake, so they should function well and serve those who live there. When you wake up in the morning, one of the first rooms you likely visit is the master bathroom to start getting ready for the day. If you've had a long or challenging day, you might head to this room to soak in the tub or take a hot shower and unwind. But if the room doesn't meet your needs, you may not be able to utilize it as much as you'd like.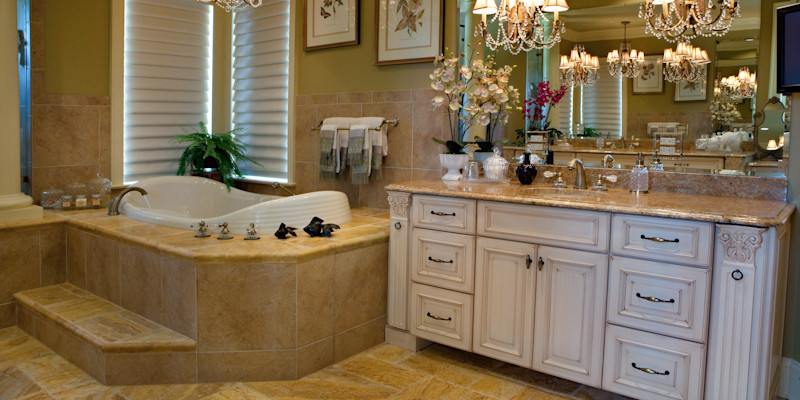 There are a number of factors that can impact your ability to use and enjoy the master bathroom. The size and layout tend to be high on the list. The size determines what fixtures you can have and where they're placed, while the layout impacts the flow and overall feel of the space. Other factors include the placement of the cabinetry and the quality of the materials. If you're unhappy with any or all of the aspects of this space in your Holden Beach, North Carolina home, our team at Dynamic Kitchens and Interiors can perform a professional master bathroom remodeling service.
When we tackle master bathroom remodeling, we can transform the space to meet your needs. Our company is run by a husband-and-wife team who provide a turnkey experience, giving you the oasis you've always wanted in your master suite. Contact us to schedule a consultation to discuss master bathroom remodeling.
---
At Dynamic Kitchens and Interiors, we offer master bathroom remodeling services in Wilmington, Holden Beach, Hampstead, Topsail Beach, and St. James, North Carolina.