Make your kitchen the true heart of your home.
The kitchen is such an important space in any home. Whether you like to cook or just want a beautiful space in which to spend time, kitchen renovations are a great investment for almost any property. If you have been looking for someone to assist you with your kitchen renovations and design process in the St. James, North Carolina area, our team at Dynamic Kitchens and Interiors would love to assist you.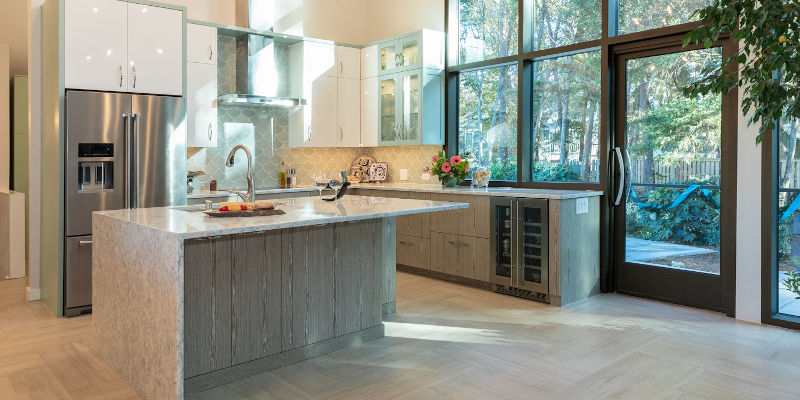 Since 1997, our dynamic duo (a husband-and-wife team of a designer and a contractor) has been renovating kitchens to transform them into beautiful, functional spaces, and we would love to show you the hidden potential within your own home!
Kitchen renovations are one of our favorite transformations to complete because they are so meaningful and important to our homeowners. Not only do you get the chance to really personalize a space that is used daily, but we are also able to help showcase your personality in the cabinets, colors and materials. Kitchens are such personalized spaces, but they can also be created with more neutrality if you are looking to sell your home somewhere down the line. Whether you are living in your forever home or just trying to bring your kitchen up to date for a later sale, we are able to help with your kitchen renovations.
If you have been looking for help with kitchen renovations, our team of experts would love to assist you. Because we have experience, skills and association with the NKBA (National Kitchen & Bath Association), we are able to give you advice on current trends, products and materials for your own space. For more information about our quality materials or our renovation and design process, or if you have any other questions, please give us a call today.
---
At Dynamic Kitchens and Interiors, we perform kitchen renovations in Wilmington, Holden Beach, Hampstead, Topsail Beach, and St. James, North Carolina.