We will help you have a kitchen interior design that is both beautiful and functional.
There is an interesting thought process that occurs before a family concludes that a kitchen renovation is needed. It might start as a small irritation with one feature in your kitchen, such as running out of oven room cooking a holiday meal. As other annoyances surface, they build on the idea that you hate your kitchen until you reach the "last straw," and the only solution is a different kitchen interior design.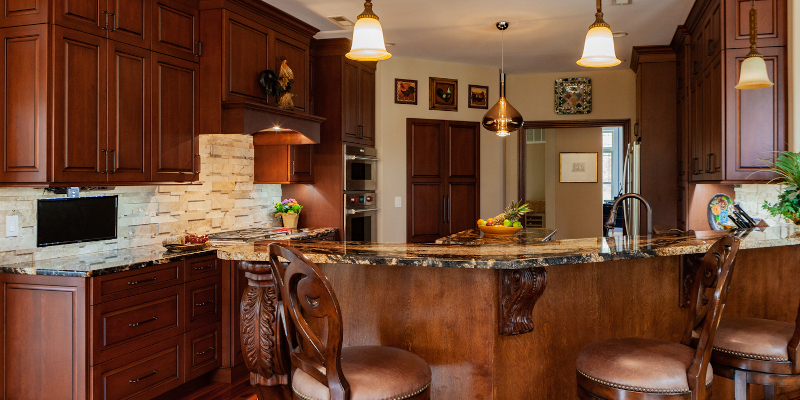 The good news is that a kitchen renovation is an excellent investment. Not only will you enjoy your time preparing meals and entertaining, but you will have increased your Topsail Beach, North Carolina home's value. That isn't a guarantee, of course, but you'll stand a better chance if you work with an experienced and talented kitchen interior design professional.
At Dynamic Kitchens and Interiors, we bring more than 30 years of interior design experience and more than 40 years of general contractor experience to the table. You can rest assured that your kitchen interior design will be exceptional and fit your family's needs. Also, with us handling both sides of the equation, you will enjoy a seamless experience and have fun with your renovation, which is as it should be!
Whether you already have plenty of ideas in mind for your kitchen interior design or haven't begun to consider what you would like, we are happy to work with you to put together a plan that will make your kitchen beautiful and functional. Reach out today to get on the path to the picture-perfect kitchen you deserve.
---
At Dynamic Kitchens and Interiors, we offer kitchen interior design services in Wilmington, Holden Beach, Hampstead, Topsail Beach, and St. James, North Carolina.