Our interior designer is our company's president and co-founder, Alice Everett Evans, CKD, A.I.S.D.
Interior design is the art of enhancing the interior of a space to achieve an aesthetically pleasing environment. Hiring an interior designer can benefit you in many ways, whether you're undergoing a major renovation at your home or you want to improve the layout of your office space. Here in Holden Beach, North Carolina and the surrounding area, our team at Dynamic Kitchens and Interiors can provide the services you need to enhance the look and feel of the place you call home. Our team includes an experienced interior designer who works closely with clients to deliver beautiful results.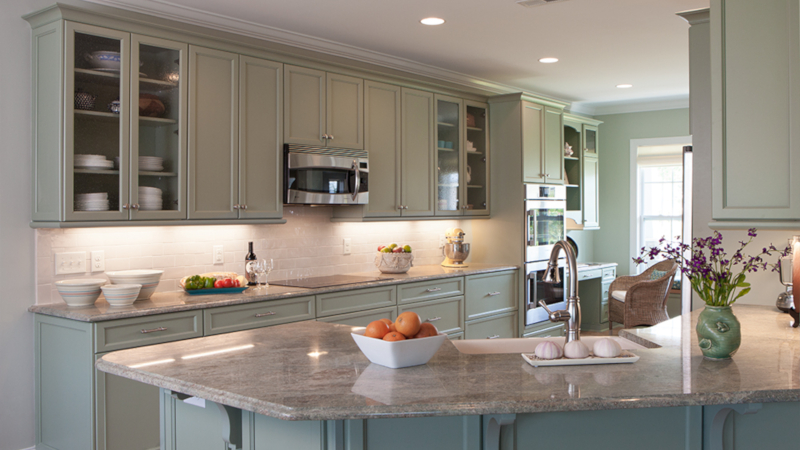 Our interior designer is our company's president and co-founder, Alice Everett Evans, CKD, A.I.S.D. She has over three decades of experience and holds multiple certifications in the field. One of her strong suits is the ability to balance beauty with functionality, ensuring that every space she designs meets your needs while providing aesthetic appeal. You can rely on us to handle your interior design needs while incorporating your style preferences, budget, and objectives.
In addition to interior design service, we offer renovations that can completely transform the look and layout of your space. We have relationships with leading brands in the industry, including cabinetry, countertops, lighting, and flooring options, so we can get what you want. Best of all, you'll have an experienced interior design professional guiding you through the process. If you'd like to take advantage of our services as you look into ways to enhance your home or office, give us a call to set up a personalized consultation.
FAQs About Hiring an Interior Designer
If you feel like you don't have an eye for design, you may have considered hiring an interior designer to help with an upcoming remodel. At Dynamic Kitchens and Interiors, we've answered some questions about what working with one of our interior designers is like and what the process involves down below.
Can you help me redesign my kitchen?
Yes! We would be happy to help you pick out all the features and finishes for your new kitchen, from the flooring to the lighting.
What interior design services do you offer?
We offer many different interior design services and can design beautiful spaces in any room in your home. We primarily offer design services for kitchens, bathrooms, offices, and laundry rooms.
What are some benefits of using an interior designer?
When you hire an interior designer, you receive a second opinion about what will make your home's design cohesive and beautiful. An interior designer can also help you maximize the function of the space you're remodeling.
Why should I hire you?
We listen to our clients and what they want to see when they redesign their homes. We also incorporate any feedback provided and work hard to create stunning designs that capture the personality and individual style of the homeowner.
How do I set up a consultation?
We look forward to helping you redesign your home! To set up a consultation or to learn more about our interior design services, contact us directly.