Our highly experienced interior designer can balance functionality and beauty in any living space.
When you want your home to resemble the spreads in your favorite décor magazines or blogs, you need the skills and experience of a talented interior designer. If you're located in Myrtle Grove, North Carolina, you can work with our interior designer at Dynamic Kitchens and Interiors to achieve the look you've always wanted. With over 30 years of experience, our interior designer can expertly balance functionality and beauty in any room of your home.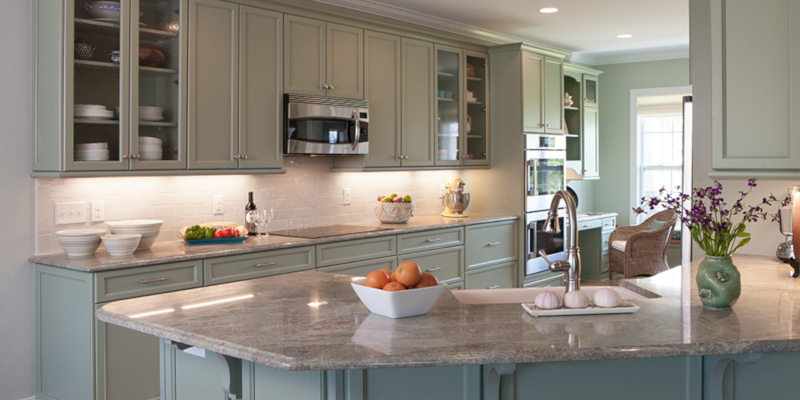 We take a unique approach to design services, as we're led by a husband-and-wife team who specialize in general contracting and interior design, respectively. By working together, they can create one-of-a-kind living spaces, providing complete turnkey services to those who want to upgrade their homes. Our process begins with a consultation, during which we will discuss your objectives and style interests. We will also use this time to look at the rooms you want to renovate, securing the details we need to create your custom design.
After we finish designing your space, we'll get your final approval and then begin the renovation. Since we're partnered with some of the top manufacturers in the interior design industry, we can give you high-quality options when it comes to new flooring, lighting elements, countertops, cabinetry, and other features. Our interior designer may also make recommendations and suggestions throughout the process to ensure that your newly renovated space is visually appealing, inviting, and highly functional.
We specialize in renovating and remodeling kitchens, bathrooms, and home offices, so give us a call when you're ready to take the next step toward the home of your dreams.
---
At Dynamic Kitchens and Interiors, our interior designers proudly serve Wilmington, Holden Beach, Hampstead, Topsail Beach, Myrtle Grove, and St. James, North Carolina.