Enjoy creativity and functionality in your design when you work with our bathroom designer.
Bathrooms have long thought to be more utilitarian in use than attractive spaces. It is only within the last several decades that bathroom designers everywhere started creating bathroom spaces that were attractive, enjoyable and calming as well as functional. Here at Dynamic Kitchens and Interiors, we understand that you want a bathroom designer to create a bathroom that meets the best of both worlds in terms of beauty and functionality. If you need a new bathroom or a bathroom remodel in the Holden Beach, North Carolina area, our team would love to assist you.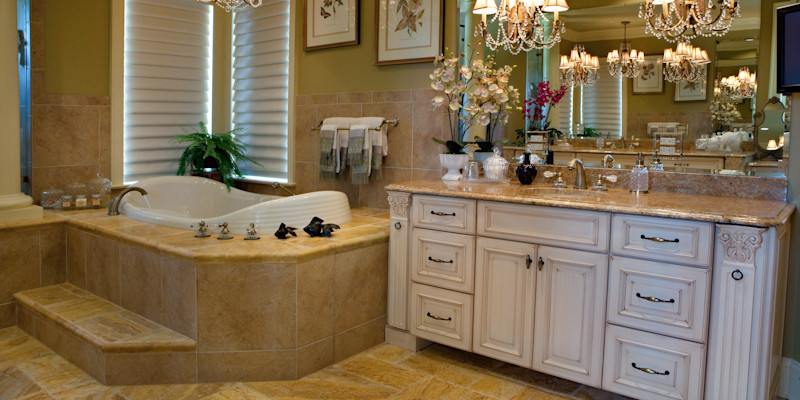 Since 1997, we have been creating new and interesting designs for bathrooms all over the area. We love helping people enjoy their time in their baths, and help create comfortable, useful spaces that utilize smart design with carefully tailored storage to make the most of every space. When working with our bathroom designer, we listen to your daily routine and what you are looking for in a bathroom design. We then get to work finding a bathroom design that will be functional, attractive and built to last.
We believe in quality and know that you will be able to tell the difference between our results and the potential results of other design companies in the area. We want to get you materials that will look great for decades to come so that you can enjoy your functional, beautiful bathroom well into the future. If you are looking for a quality bathroom designer that will help you get the most from your bathroom space, please give us a call today.
---
At Dynamic Kitchens and Interiors, our bathroom designers proudly serve Wilmington, Holden Beach, Hampstead, Topsail Beach, and St. James, North Carolina.