Get the beautiful bathroom you've always wanted.
Add value and beauty to your property by upgrading your home's bathrooms. At Dynamic Kitchens and Interiors, we know how hard it is to be happy with a bathroom that has contractor-grade cabinets, an aging shower, plain countertops, and lack of any interesting finishes or quality details.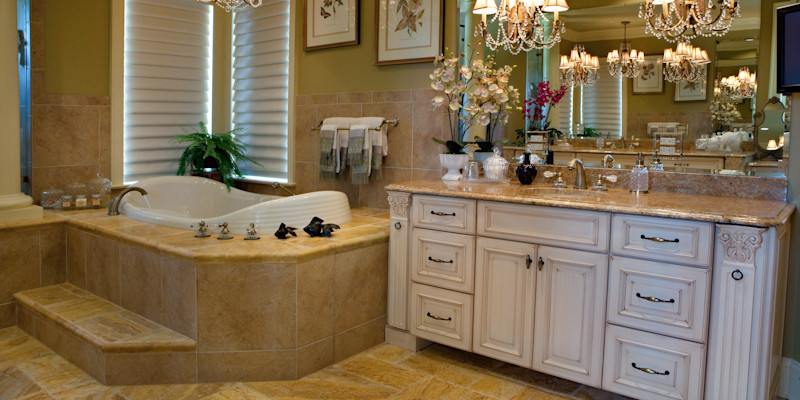 Instead of living with a bathroom that's making you unhappy, work with a bathroom designer to revitalize and upgrade this space. We have helped many homeowners in St. James, North Carolina redo their bathrooms and enhance them with custom details that work with their lifestyle and align with their preferences for style.
As bathroom designers, we know how important it is to solidify details before we move in and start replacing anything. Choose our bathroom designers, and we will take the time to sit down with you, discuss your remodeling goals, look at any examples you want to provide, and really get a feel for how you want your newly remodeled bathroom to turn out.
Once we finalize your design plans, we can also go in and take care of the work. As a husband-wife design and remodeling team, we provide turnkey solutions that make remodeling any space in your home easy and enjoyable.
Whether you want to completely overhaul your master bath or add a few sophisticated touches to a powder room, we can bring your vision to life. To get started on the design process and learn more about what we offer, reach out to us today.
---
At Dynamic Kitchens and Interiors, our bathroom designers proudly serve Wilmington, Holden Beach, Hampstead, Topsail Beach, and St. James, North Carolina.