Turn to us if your bathroom remodeling objective is to create a veritable oasis to start and end your day on the right note.
How you start the day and how you end the day can have a huge impact on your stress levels and productivity. While there are tons of advice on how to improve both of these, there is one option that we can help you with here at Dynamic Kitchens and Interiors. It might surprise you just how effective a bathroom remodeling project at your Topsail Beach, North Carolina home can be.
At the beginning of the day, you'll set the stage for a pleasant day when one of the first things you gaze upon is a beautiful new bathroom. A reviving shower and having all your morning routine products properly organized so you can get to work on time are just a couple of the ways that a bathroom remodeling project can make a difference.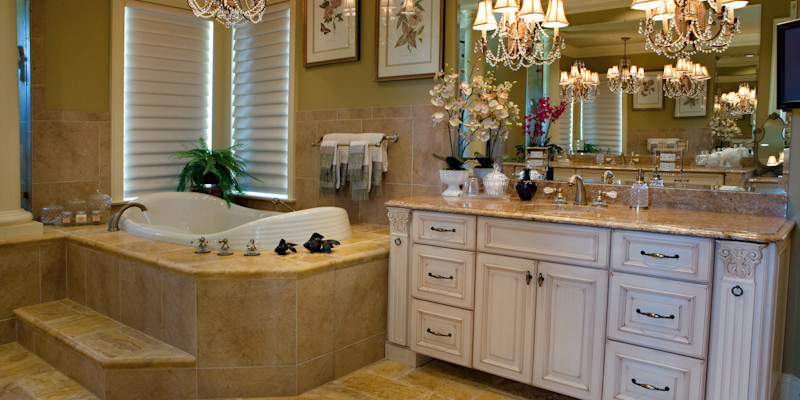 At the end of the day, having a nice shower or relaxing bath in a soaking tub can help you destress from the day's activities. You'll drift off to sleep more easily and enjoy a more restful sleep besides. Whether having a veritable oasis is an objective of your bathroom remodeling project or you have other goals in mind, you can be confident that our husband-and-wife team will create the bathroom of your dreams. By combining the expertise of an interior design professional and general contractor, we handle everything from planning to completion. You'll have that new bathroom before you know it!
If you have any questions about bathroom remodeling or would like to arrange a consultation to discuss what you have in mind, don't hesitate to reach out to us. We'll go over every aspect of the job, right down to ventilation and modern features you'll want to know about. Call today to learn more.
---
At Dynamic Kitchens and Interiors, we offer bathroom remodeling services in Wilmington, Holden Beach, Hampstead, Topsail Beach, Myrtle Grove, and St. James, North Carolina.
Similar Services We Offer: