Perfect your laundry room with our eye for design.
Whether you love doing laundry or hate it, you spend more time in your laundry room than you probably think. And if your laundry room is drab, cramped, or dysfunctional, this can make the never-ending task of washing and drying your clothes harder than it has to be.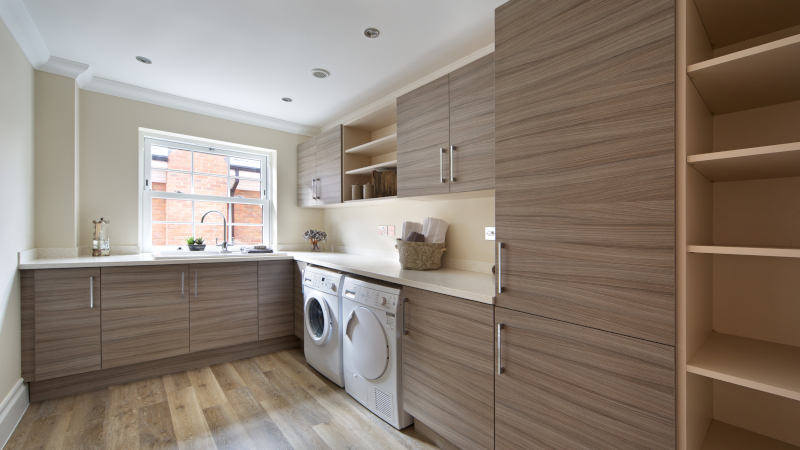 Breathe new life into your laundry room and make doing laundry a better experience with the help of a laundry room designer. At Dynamic Kitchens and Interiors, we can help you remake your laundry room from floor to ceiling, whether you want to completely overhaul the room or make some sophisticated changes that give this space more aesthetic appeal.
As laundry room designers who serves St. James, North Carolina, we want you to know that your laundry room doesn't have to be spacious for it to be well-designed. We have worked on laundry rooms of all sizes, and each project produces a unique and amazing end result. Whether you have a lot of room to work with or just a small space off your garage, we can add new cabinetry and shelving, redo the flooring, paint or add wallpaper, and include other finishing touches to make your new laundry room one of the favorite rooms in your home.
Give your laundry room a facelift with the help of our talented laundry room designer. To set up a design consultation or view our portfolio of laundry room design projects, reach out to us today.
---
At Dynamic Kitchens and Interiors, our laundry room designers proudly serve Wilmington, Holden Beach, Hampstead, Topsail Beach, and St. James, North Carolina.