Most people have no trouble considering reaching out to an interior designer when it comes to kitchen or bathroom renovations, but often fail to recognize that there are several other projects that can also benefit from their professional experience. As you look around your home and notice rooms and areas that either aren't functional, aren't appealing, or both, you'll find several opportunities where an interior designer can come to the rescue.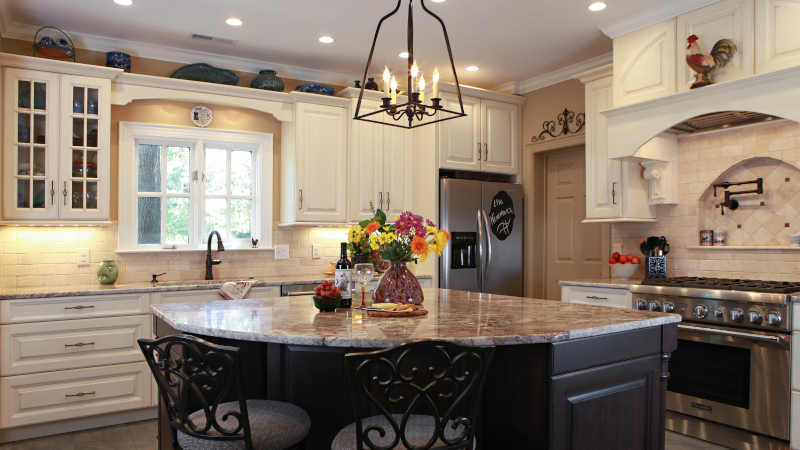 Office Design– While a company might contact an interior designer to renovate their offices, you can do the same for your home office. You can be your most productive when a focus is placed on both functionality and beauty. The first part of that equation is pretty much common sense, but don't forget that an office that is welcoming and attractive will also have an impact on your work. It is especially critical to have nice office décor if you meet clients there.
Laundry Room Design– Anything that can take a chore and make it feel a bit less undesirable is a good thing. If your laundry room is lacking in appeal, not to mention functionality, it can make laundry day a real drudgery. An interior designer can make it cheerful and have sufficient storage, so everything has a place to be.
Bathroom Design– While you probably know that an interior designer can make your bathroom a veritable oasis, what you might not realize is that they can shed light on the newest innovations and trends to add value to your home in the process.
Kitchen Design– Whether your kitchen just needs a bit of a facelift to pull it out of its last decade look or you need a full renovation that includes a layout change, an interior designer will make certain everything goes together for a complete look that will make you proud.
Here at Dynamic Kitchens and Interiors in Wilmington, North Carolina, you get a full-service approach by our husband and wife team. Our interior designer, Alice Everett Evans, CKD, A.I.S.D., and her contractor husband, John, will transform your office, laundry room, bathroom, or kitchen into a beautiful and functional space you'll love for years.